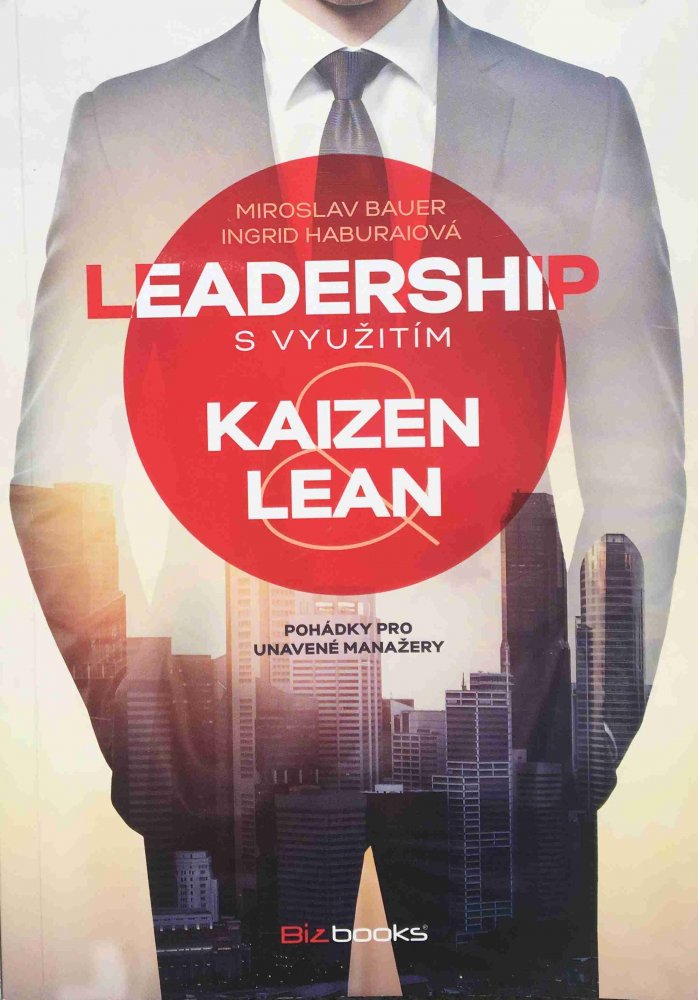 CONTENT LEADERSHIP BOOK USING KAIZEN AND LEAN
Introduction or Something About Modern Apostles 

1. How to Free Demotivated Employees 
So what happened over the next two years to change thinking? 
 2. How to free a frustrated director 
Support your people's confidence and work on your own!  
Listen and be empathetic! 
Support and create a good atmosphere for problem solving, support new ideas, suggestions, information!  
Help, without taking responsibility, delegate! 
Golden Rule No. 1: Effective Delegation 
Golden Rule No. 2: appropriately chosen coaching 
Golden Rule No. 3: Employee Energy
3. Cultural Revolution through TPM Implementation
4. I am nothing, I am a musician
5. Avatar - managerial reality in 2020 
Focus on focusing, being a leader = chameleon 
Coordinate - people, time and yourself 38 Have a "drive", be a driving force, be a "gladiator"
Motivate well - a good motivator is a great alchemist 
Coach individually, team and cascade 
Be authentic, agile, energized 
The use of emotional intelligence  
Communicate, visualize, lead effective consultations in a obeya 
6. A person who ended yesterday 
Personal Energy - What Can Managers Inspire From Athletes?
Physical dimension 
Emotional dimension 
Mental dimension
Spiritual dimension
7. Myths about the philosophies of kaizen and lean 
The myth of adored, damned, wanted and hated method of 5S 
Myths about the Czech way of implementing foreign philosophies kaizen and lean
The myth of great manufacturing and office workshops to reduce costs
My Skills Training Myth 76 The myth of indispensability for kanban (especially electronic) and other kaizen tools 
Myth of the Improvement Proposal System and the Improvement Movement 
Myth about satisfied and motivated employees 
8. Animal Company or Monstrous Culture Eats Breakfast Strategy
9. Fairy tale about young superman
Steve Jobs. How did he live, what he was looking for and what did he find?
10. Foreman 
To start with a few simple numbers 
What with this?Co s tím?
11. Fairy tale about motivated elephant 
Cultural decline, performance and sustainability
Keeping with habits
Kaizen habits
How to spread good habits in the company
Creating good culture
12. What are the chambers of war chambers for? 
Obeya – communication center
Obeya in company 111 
How does it work in our country?
The war room is not for housewives
13. Fairy tale at the end: looking for trust

Kaizen dictionary 
Test result