14. International LEAN Congress
Czech republic
13. - 14. November 2019
About LEAN KONGRESS Czech Republic
There is nothing better than personal sharing. Whoever it is, our congress participants always tell us that they benefit most from learning about leanness from peers who are passionate and open. They will tell you about the good, the bad and how they managed to do everything.

Over the past two decades, we have helped participants in our congress build a personal network of lean practitioners who love to share their passion for excellence.
As part of your registration for the 14th International LEAN Congress, you will have the opportunity to visit local partner companies, dive deep with top experts and learn from keynote speakers to help you inspire on your way to business excellence.
You will also have access to countless networking opportunities with a community of continuously improving BLC workers.
"Set your innovative thinking in motion and get new tools and knowledge to help you save your company time and money."
Wednesday 13.11.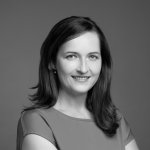 9:00
Opening
Gabriela Kopřivová
Event manager, Bauer Lean Consulting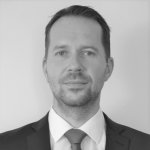 9:15 - 10:00
Matej Kseňak
Deputy plant manager, Faurecia Automotive Písek
Transformation of middle management how does it old and macher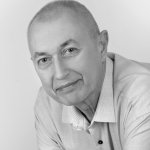 10:30 - 11:15
Miroslav Bauer & BLC team
Executive director, Bauer Lean Consulting
Paradigm and reprogramming of the brain
Replacement of operators by automation of production processes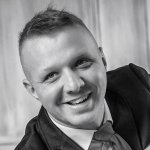 11:15 - 12:00
Lukasz Gil & Rafal Palonek
NSK Steering Systems Europe, Walbrzych
Lean management consulting group, Wroclav
Path of TWI implementation and its results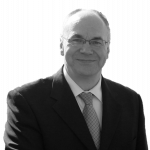 13:00 - 13:45
Michael Dostálek
Director, Busch Výroba Liberec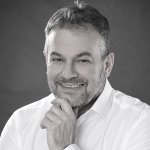 13:45 - 14:30
Jan Kovács
WCM Coordinator, Liberty Steel Group, Ostrava
WCM and its implementation in the steel industry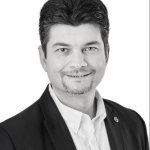 15:00 - 15:45
Lucian Margineanu
Head of Focus Factory, Continental Automotive Brandýs nad Labem
LSW as driver of cultural change into organization
18:00 - 23:00
Evening program, Landek Park
THURSDAY 14.11.
8:00 - 9:00 AM
Transport from Clarion Congress hotel to benchmark companies
9:00 - 15:00
Benchmark excursion in partner company
BEKAERT Bohumín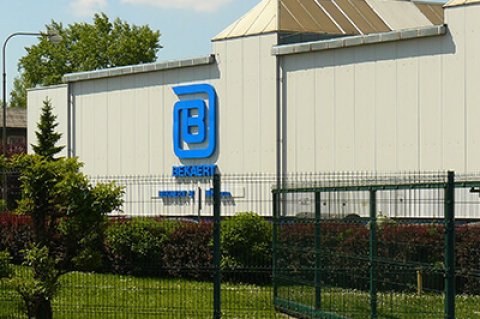 Company Bekaert Bohumin s.r.o. is a Belgian company specializing in the production of cold-drawn steel wires coated with galvanized or Bezinal for industrial applications, especially in the fields of agriculture, construction, power engineering, automotive and stationery. The basic raw material for production is rolled wire, which is processed into surface-treated wires of various grades, diameters, cuts, mechanical properties and surface treatments. The company is part of a multinational group NV Bekaert SA comprising 80 production plants, 120 sales offices and employing 27,000 employees.
What you can see:
Obeya room
Lean production
Dialogue boards in production and in offices
OEE visualization on production monitors
Gemba walk by management and foremen
Escalation of problems from below
BeCare journey - activities leading to a safe working environment
5S in the metallurgical industry
Plant KPI deployment up to departments
HR kiosk in production
LIBERTY STEEL Ostrava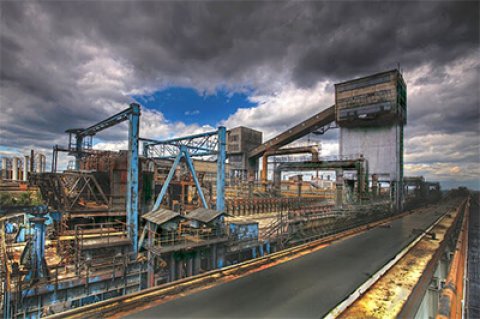 Liberty Ostrava is the largest integrated steelworks in the Czech Republic. It produces more than 2 million tons of steel annually mainly for the construction and engineering industries.
Liberty Ostrava has 6,000 employees and is one of the most important employers in the Moravian-Silesian Region. Thanks to a high level of sustainable production, the company produces its products with minimal impact on the environment.
What you can see:
Obeya system – KD client, Expert client
Lean production in steal mills
Dialogue boards in production and offices
WCM room
Autonomous maintenance in metallurgical industry
Automatic roller stacker
HR kiosk in vestibules
Laser safety barriers
Automatic sampling from TP
Heat escape drone (roof revision, 3D hall models)
Security 3D virtual training
PI system for lubrication and maintenance of machines
HYUNDAI MOTOR Nošovice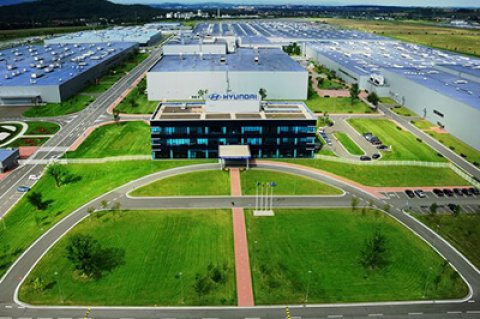 Hyundai Motor Manufacturing Czech s r.o. (HMMC), based in the industrial zone in Nošovice, was established on 7 July 2006
It is the first Hyundai plant in Europe to be recognized as one of the most modern car manufacturers in Europe
May 31, 2019 - Hyundai Motor celebrates 3 million cars produced at Hyundai Motor Manufacturing Czech (HMMC) in Nošovice, Czech Republic.
What you can see:
To introduce control into the process:
installation of cameras to detect the presence of needle bearings on shafts, cameras to control the application of sealant on the Control shaft, on the dividing plane
installation of cameras for presence and condition of Ip oil seal, light sensors for presence of oil guide
In addition, so-called EOL cameras, which store photos of finished gearboxes and check whether the parts are present
Mechanical checkers on robots - checks for the presence of parts
Installation of pick up sensors
Introduction of Euchner readers to identify operators by gearbox numbers
Implementation of ergonomic changes on shelves - change of positions and disposition of material storage
Improving product design
Place - Clarion Congress hotel Ostrava
To get a discount for the guests of the event, please confirm your reservation in the 14th International LEAN Congress when booking
Clarion Congress hotel Ostrava
Congress location
Clarion Congress hotel Ostrava
Zkrácená 2703/84, CZ-700 30
Ostrava – Zábřeh
CZECH REPUBLIC
Congress location
Clarion Congress hotel Ostrava
Zkrácená 2703/84, CZ-700 30
Ostrava – Zábřeh
CZECH REPUBLIC
Registration
Register by 30.9. and get a discount for early registration.