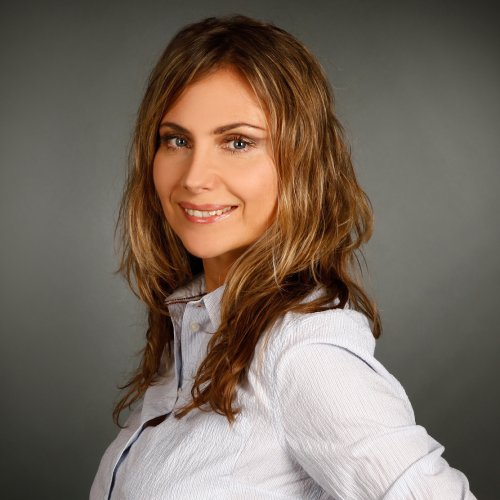 Ing. Markéta Nováková
Markéta Nováková has been developing people as an HR manager, lecturer, and consultant for more than 10 years.

At BLC, she focuses on leading lean coaching and effective change management projects.

Her passion is connecting communication and technology.

She enjoys sports psychology and initiating change in the people themselves.

 She

 is a member of EMCC - European Mentoring and Coaching Council.

Professional competence 
Lean consultant and lecturer first at Kaizen Institute Czech Republic, since 2018 cooperation with Bauer Lean Consulting
Experience in planning and performing business culture transformations using lean / kaizen principles and methodologies - Kaizen tools, Toyota Production System
Team improvement - problem solving projects
Setting up audit processes and auditing
Knowledge and relevant practice of the coaching process including team coaching
Experience in managing international lean projects
HR partnership
Project Manager 
Start-up business development
Education and training
2018
The International Coach Federation (ICF) coaching training program
2017
Auditor of 5S Best In Class Certification at Kaizen Institute Germany
2016
Kaizen Manager, Kaizen Institute International Certification in Lean
2010
University of Economics, Prague, Specialization in HR Management

Some milestones 2016 - 2020
2019 – till now
Automotive Group – Problem Solving culture training and coaching
2018 – till now 
Armature producer concern – Introduction of 5S culture, 5S workshops, audits and coaching, project manager
2019
LVMH Group Manufacturer – Lean Transformation, Shoop Floor Management and Lean Coaching, Team member
2019
Logistics Center – Introduction of Lean Culture, 5S, team member
2016 – 2018
several Automotive Group plants:  Brandys, Trutnov, Frenstat - 5S Best in Class Auditing Program. First an auditor, later a project manager for Czech republic and an auditor. Guarantor for project methodology and planning.
2016 – 2018
Automotive Group in Vysocina – Introduction of Lean Culture. Awareness and lean coaching shift leaders and the support chain. Reporting to production and plant manager