15. LEAN CONGRESS
05. 10. 2022 - 06. 10. 2022
Nothing beats personal sharing. Congress participants benefit from an open, even family atmosphere, where they can learn from successful lean experts and share positive and negative practical experiences with other colleagues.
Down
The partners are Fraenkische, Busch výroba, Mahle Behr and FORVIA Faurecia.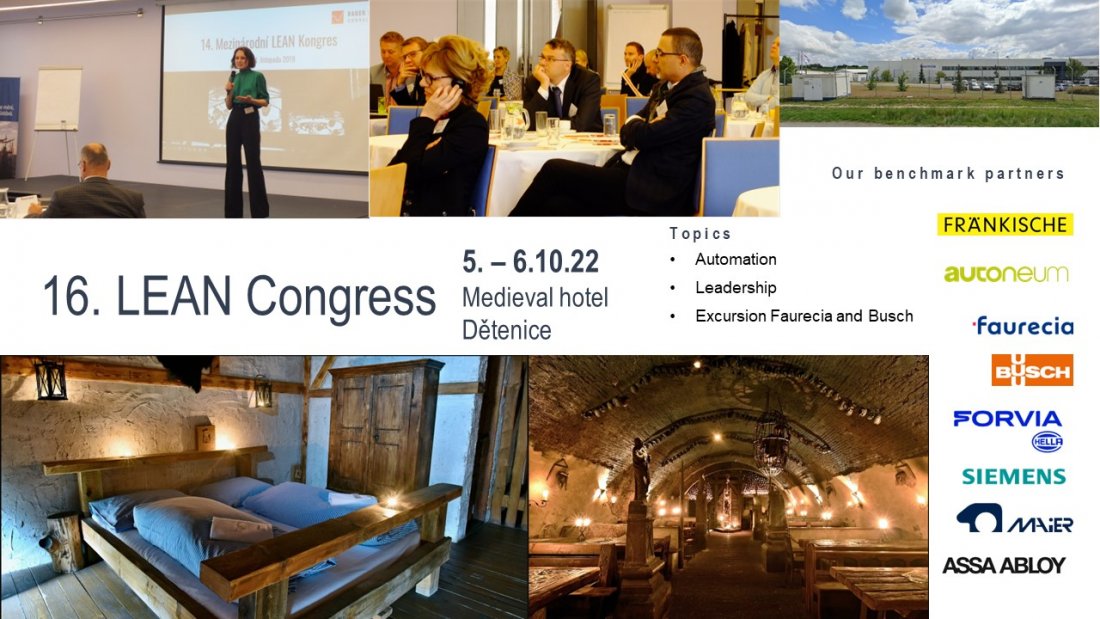 5.10. lectures and discussions - see the congress program https://www.bauerlean.com/kongres/
Second day 6.10. excursion to Faurecia, Bush production and MAHLE.
Benchmark visit to the selected company
Are you interested in our seminar?